20 March 2015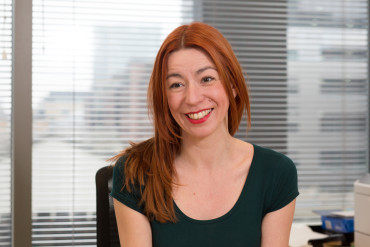 City Disabilities has hired Liz Dawes as a Trust Officer.
Liz Dawes studied Law at Oxford University, and has had a diverse legal career, both in private practice and in a commercial environment.
Liz joined Allen & Overy as a newly qualified solicitor in the litigation department. She worked on several high profile public inquiries, and acted for clients including OFCOM, DEFRA and a number of FTSE 100 companies.
Liz then became a regulatory consultant with Deloitte and was seconded to the Financial Conduct Authority, where she advised on several mis-selling and regulatory inquiries.
After her time at the FCA Liz moved in-house, where she advised a number of investment banks including Lehman and Morgan Stanley, before being promoted to the position of Deputy General Counsel at Gartmore Investment Management. In this role Liz assisted in running the legal department as well as specialising in advice on alternative investment management, including hedge and private equity funds.
Liz left the City seven years ago to work as a freelance writer and to raise her two children, both of whom have diagnosed disabilities (although she prefers to think of them first and foremost as people; they just happen to have cognitive differences).
Liz is City Disabilities' first employee, and as Trust Officer will have a wide remit to help us achieve the many goals we have for the future. Her focus will be on building relationships with the many groups around the City that represent employees with disabilities or long term health conditions, and on working with their employers to develop best practice and realise the potential that these employees have.
You can contact her on info@citydisabilities.org.uk